Expanded Healing Hypnosis
Ever wondered where you've been prior to your current lifetime?
Expanded Healing Hypnosis takes you beyond the Now to access your higher consciousness, spirit guides, ancestors, and energies that may provide you with the healing or understanding you're looking for to improve or enhance the life you're living.
Glimpse into past lives, or where you've been between lives, to gain deeper understanding of yourself and your soul.
Sessions are available in person or via Zoom, and may be recorded, if you choose, for you to listen to for deeper understanding. See the FAQ section for more information.
Massage Therapy
Jami has been providing massage therapy in her hometown since graduation from the Healing Arts Center in St. Louis, MO in 2009. She specializes in deep tissue and all sessions are tailored to the individual's needs.
Massage therapy benefits include but are not limited to:
relieving muscle tension
improving circulation
stimulating the lymphatic system
reducing stress
relaxation
improving and increasing joint mobility and flexibility
improving recovery of injuries
reducing anxiety and depression
Bio Craniopathy
Imagine the potential your body can achieve if your nervous system is functioning at its peak!
Discovered by Dr. Robert Boyd, DO, in 1989, Bio Craniopathy works by releasing pressures in the cradium and subsequently the spine to maximize the function of the body's master system.
Everyone can benefit from Bio Craniopathy! Musculoskeletal problems, digestive disorders, fibromyalgia, arthritis, asthma, menopausal symptoms, headaches, and chronic fatigue syndrome are just a few disorders that can benefit greatly from bio cranial treatments.
Treatments are quick and are experienced as a deep stretch to the neck. Improvements can often be noticed immediately!
Jami is a 2012 graduate of the Bio Cranial Institute International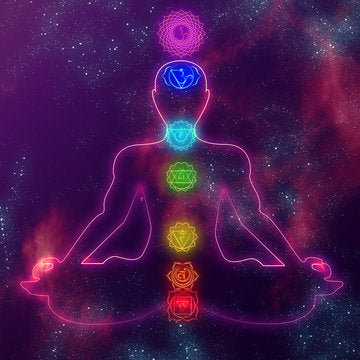 Meridian Balancing
"Meridian Balancing" is Jami Christine's name for the Touch for Health system which involves a combination of muscle tests using applied kinesiology to find any blocks or imbalances in the body's meridians, which are energy channels that flow throughout the body. Meridians can be balanced or unblocked using a variety of techniques including but not limited to spinal reflex points, neurolymphatic points, neuromuscular points, or acupuncture points (using acupressure).
Results include reduced stress, renewed sense of emotional well-being, reduced physical pain, and/or overall sense of well being in body, mind, and spirit.